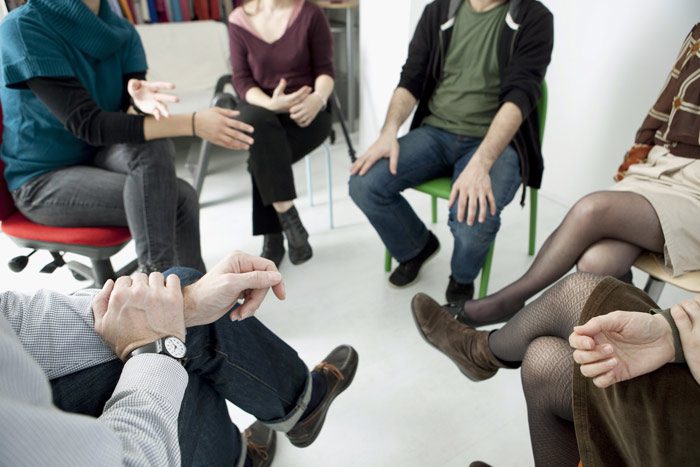 By Sandy Baker
The thought of entering a drug and alcohol rehabilitation treatment program can be overwhelming.
Plenty of options exist, but knowing which type of program is right for you can seem nearly impossible. Here's the good news—you don't have to know what you need. That's what your counseling team will determine with you during your initial sessions.
One of the key program options available is intensive outpatient program, or IOP. This is a commonly used method and often the best option for those who have a severe addiction. It's only recommended after a full medical assessment and clinical evaluation is done. This type of treatment program is often recommended for people who may not need a true medical detox program, but need a high level of support. It's also recommended for those who go through detox, but do not enter into a residential setting.
What Are the Benefits of IOP?
Intensive outpatient care is designed to provide a unique balance between providing the inpatient care you need with outpatient support. Unlike a traditional outpatient program, it provides a higher level of structure and care to an individual with a substance use disorder. At the same time, it allows you to be able to live at home or in a safe place.
One of the key reasons people consider IOP is because it removes some of the fear from addiction treatment. Many men and women shy away from programs that have a residential component because they don't feel they can simply walk away from home. Others worry about the costs associated with living at a facility. Intensive outpatient removes most of that risk, making it more accessible to those who need it.
In other words, IOP is:
Less expensive than traditional residential treatment
More accessible to those who need it but cannot leave home
More intense and structured than outpatient care
Who Should Consider IOP?
After a full screening and evaluation, your team will recommend the best treatment structure for your needs. Some men and women most likely to benefit from IOP include:
Those who have a strong network at home to support their efforts
People with a lower risk level of relapsing
Those who have a stable home life
Individuals who are no longer using drugs—either through detox or an effort to stop
People who are okay with opening up in front of a group of people
What Happens in IOP?
Your primary goal in IOP is not just to stop using a substance, but also to deal with whatever caused you to start using in the first place. To accomplish this, most IOP models include a wide range of treatment services, each one carefully selected for you based on your specific needs.
Among the services part of most intensive outpatient treatments are:
Individual therapy, usually with one-on-one time with your counselor to discuss negative patterns of behavior, past trauma, and any existing mental illness
Group counseling, where other people recovering from drug and alcohol abuse work together to support each other, discuss coping skills, and develop life skills
Family therapy, including instances in which forgiveness or understanding are necessary in your immediate or more distant family relationships
Within these counseling sessions, a large variety of topics will be discussed at length. Come in with a fresh, open mind to learn about yourself and what addiction is. You'll likely talk about:
Brain chemistry and why addiction occurs
Withdrawal symptoms
Spirituality as desired
How addiction is a disease
Family relationships
Coping and life skills
Co-occurring disorders and the need to treat them
Is IOP Better Than Inpatient Care?
For men and women who need to have access to a higher level of care and attention, residential or inpatient care programs are by far the best option. They open the door and welcome you into a location where there are no risks and threats. The controlled environment allows you to begin the treatment and recovery process in a safe, stable place and gives you the best possible outcome.
By comparison, IOP happens at home. While you may have a controlled environment there, you still have exposure to triggers that can impact your overall wellbeing and long-term success. Rebuilding at home is more challenging, but those who may have less of a risk of relapse may benefit from these programs. A study published in the U.S. National Library of Medicine found that these programs are effective and can lead to substantial reductions in alcohol and drug use.
What Type of Care Is Right for You?
At The Ranch at Dove Tree, we recommend a full evaluation and assessment to determine the best treatment plan for you. When IOP is an option, our team works closely with you to provide access to the supportive tools you need.