At the Ranch at Dove Tree, our goal is not only to help you find the freedom you have been wishing for, but to help you learn how to keep it for life.
We are one of the nation's leaders in addiction treatment and behavioral health services. Our recovery resiliency services help adults make a new beginning and find life beyond addiction and the challenges that come with it.
Our alcohol rehab near Abilene is located in the picturesque plains of west Texas. The facility has been thoughtfully designed to provide a place of serenity and comfort where you can begin to heal. Building a solid foundation for your recovery means adopting new or improved habits. At the Ranch at Dove Tree, we believe that rest and proper nutrition are critical components of self care. We have a nutrition staff that creates balanced meals, supplemented with healthy snacks, in order to get you started on a routine of physical wellness. Additionally, clients have access to volleyball and basketball courts, and gym. Other amenities aimed at supporting recovery and personal wellness include an outdoor fire pit, quiet reading nooks, private therapeutic rooms, and more.
Our expert team of professionals are dedicated to giving you or your loved one the support and structure you need to have both a successful treatment experience and a bright future.
The Ranch at Dove Tree's alcohol rehab near Abilene offers a comprehensive list of recovery services. No two people are alike, so we have designed programs that will ensure each of our clients receive the care they need to move forward with freedom. Our services and levels of care include detox services, residential treatment, a partial care program, intensive outpatient programming (IOP), and a transitional living program. The expert staff at our facility will help you find the program or programs that best fit your individual needs.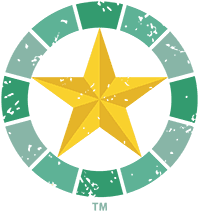 To find out more about the
programs
we offer at the Ranch at Dove Tree, please call and speak with someone today at
800.218.6727
We look forward to helping you make a lasting change. Call now!.