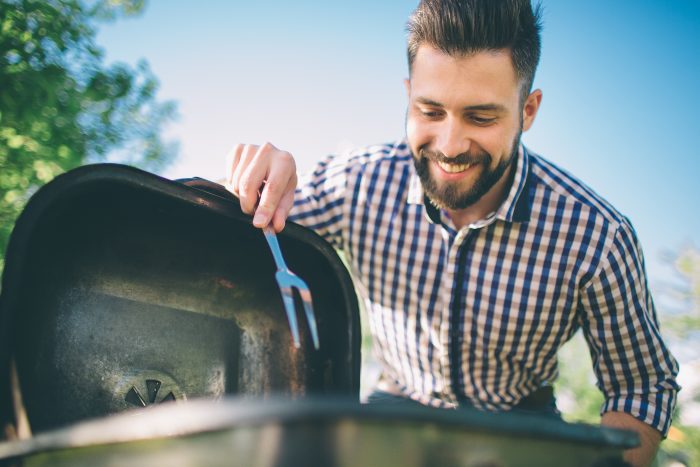 By Sandy Baker
Summer is about having fun, relaxing with friends, and enjoying the best parts of life. For people in drug or alcohol addiction recovery, a simple BBQ with friends and family can feel complicated. Do you go? What if they will be drinking? How do you protect yourself from one of the most common triggers to relapse – exposure to the substance?
The Good News
Here's the good news: You can enjoy your summer and the BBQ with a few simple strategies in place.
#1: Host Your Own Event
Why not host your own BBQ or summertime party? Then, you can manage all of the food and drink at the party. Communicate with your guests that the party is alcohol- and drug-free. Ask them to be respectful of your wishes. No true friend is going to put your health at risk (unless they are suffering from substance use issues as well).
#2: Set Yourself Up for Success
Attending a BBQ with friends? Plan ahead to ensure you can handle what might happen there.
Make sure to bring your own ride. Don't rely on anyone else for transportation. That way, you can leave when you need to.
Ensure you have an escape plan in place. A simple statement such as, "I can stop by, but I may have to leave early," can make a big difference.
Bring your own drink with you. Choose a nonalcoholic drink that's fun and interesting. This will help keep you from feeling left out.
#3: Set Up a Timeframe
The longer the event lasts, the more likely people will start to use drugs and alcohol. The longer you are exposed to their use, the higher the risk to you. In most cases, you'll know your friends' patterns and will know how long you can feel safe from temptation. Let your host know your plan, too. Know what you'll do next: you'll be more motivated to leave if you know you have something else to look forward to.
#4: Don't Do It Alone
Is there a must-attend event for your employer or family? If you feel you should go, take someone with you: a partner, a friend, a mentor. This person should be more than willing to help you:
Avoid contact with substances
Get out of tough situations in which you're being pressured to drink
Feel supported throughout the event
Know when it's time to leave
Feel safe, knowing you have someone with you who you can trust with your sobriety
Take someone who is also sober or in recovery–or who is willing to forego substances during the event. That will help you feel less alone.
#5: Know What to Say When Offered a Drink
The hardest moment of these types of events is this one. When someone offers you a drink, what do you do? It doesn't have to be hard. Just be prepared:
"No thanks. I brought my own."
"I'm allergic to alcohol."
"No, I'm driving tonight." Or "Sorry, I have to work in a few hours."
"I'm not drinking right now."
"I don't drink anymore. I'm an alcoholic."
You don't have to share with people anything you're not comfortable sharing. That said, being honest about your reason for not drinking may help someone else who is also struggling with addiction to get the support they need.
Do What You Need to – Avoid Relapse
No matter what's happening around you, it's critical to take every step you can to avoid relapse. When a person relapses, they are putting themselves back in the cycle of addiction. They are also increasing the risk of overdose. When a person stops using substances and then goes back to using the same amount as before, this creates a high overdose risk.
Are you on the verge of relapse or worried about it? Never feel as though you have to attend a family function, a friend's party, or even a work event when your health and future are on the line. Would your friends or family be angry if a person with cancer or heart disease didn't come to the same event? Most likely, the answer is no. Don't feel as though you have to be there as you battle your own chronic disease of addiction.
We Are Here to Help
Finally, know when you need help. If you're thinking about using again, that means it's time to get back into treatment. Outpatient drug treatment programs can help you get back on your feet and stronger again. An outpatient program may also give you the resources you need to avoid relapse for good.