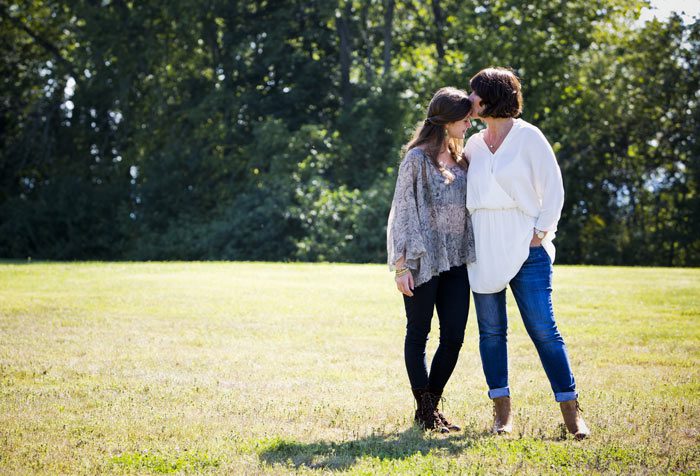 By Sandy Baker
That first step out of the door of a drug rehab center can be refreshing and terrifying.
In the walls of a drug treatment center, everything is controlled. Yet, if you haven't been through therapy, you may have no idea what weight is on the shoulders of your loved one as he or she starts on this new part of life.
Expect new relationships and changes to existing ones. You can expect your loved one to have a new outlook on things that were important to them. In many cases, new habits have formed. These changes are all for the best, as they help build the foundation for lasting sobriety.
It's Their Recovery
Even if you are a parent or spouse, the recovery process is not something you can manage for your loved one. It's up to them to get to their meetings or to call a sponsor when they need help. You may have helped them before they entered rehab to meet their responsibilities and needs, but it's necessary for your loved one to change these patterns now.
It needs to start on day one, too. You can offer reminders and encouragement. You should praise them for achieving their goals. And, if they do miss a meeting, let them know that it's disappointing. Just don't do it for them.
Leave Shame at the Door
Many people in drug and alcohol addiction rehab have a significant amount of guilt and shame. A component of their treatment is to recognize this and to work through it. It takes time. It's important for you, as the loved one, to work through any anger or resentment you have.
Avoid saying things like, "You did this to yourself" or "You could have stopped." Instead, work with your own therapist on dealing with those feelings. Shaming a person doesn't encourage them to improve. It often pushes them to make a mistake.
Set Responsibilities Early
After a six-week or longer rehab stay, you've likely taken on a lot of new responsibilities while your loved one is getting treatment. As they walk into your life again, it's time to have an open conversation about basic things, such as who is going to wash the dishes and who takes the kids to school. In a parent-child scenario, be sure your family member is taking responsibility for some components of day-to-day life. This gives them an opportunity to move forward in rebuilding their relationship with you.
Establish New Rules and Patterns
Your loved one has to focus on his or her future, which means roles with children and employment may be a bit different. That's not to say your loved one can't be an active part of the family. However, they may have different requirements on time to ensure they continue to obtain the treatment they need.
Make Time for You, Too
It's easy for the caregiver to put all of his or her time and energy into their loved one. Yet, this only exhausts you and creates an enabling situation. To avoid this, take on a new hobby. Make plans every week to spend time with friends away from the home.
Your loved one's life is changing. Incorporate some type of positive change for yourself, too.
Start Fresh Whenever You Can
You don't have to forget or even forgive past behaviors, but leaving rehab will open the door for new opportunities to rebuild relationships. Now may be a good time to open up about your goals and needs. You can do so in a counseling session, if you like, or just during some downtime.
At some point, you'll find yourself ready to move forward or unable to continue the relationship. Make the decision that's right for you, not necessarily your loved one.
The initial process of leaving rehab can be challenging, but taking it one day at a time can be refreshing. It takes a lot of work to rebuild these relationships, no matter who the person is to you. Yet, with reassurance and ongoing treatment from a drug and alcohol treatment center like The Ranch at Dove Tree, it is possible to create a stronger, long-lasting outcome.