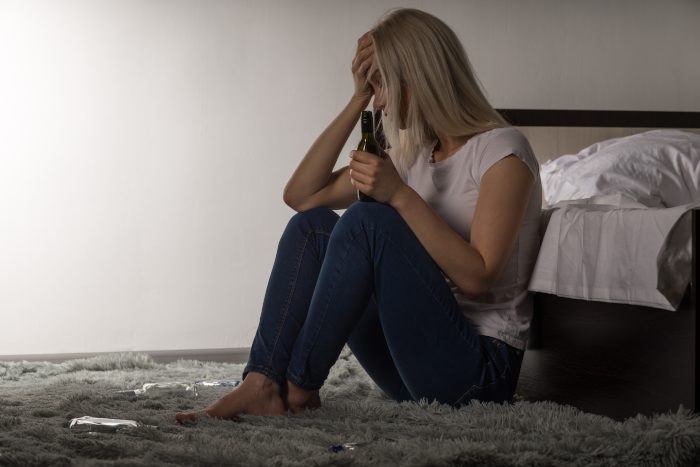 By Sandy Baker
If your son or daughter is heading off to college this year, you may have some concerns about alcohol and drugs on campus. You know you need to trust your child to find their path, but you also want them to avoid substance use that could put their education at risk.
Drugs and Alcohol on Campus
The Monitoring the Future national survey on drug use for 2019 from the National Institute on Drug Abuse makes it clear: drug use happens at a high rate among college-aged individuals. It's estimated that 19% of young adults in the U.S. use substances other than marijuana. More so, 67% report binge drinking at least one time in the last 30 days.
Many colleges and universities work hard to minimize the presence of drugs and alcohol on campus. While they may be successful at doing so, they are unable to control what happens in the homes nearby or in any type of off-campus event. Talk to your son or daughter about:
The dangers of party drugs, like MDMA (ecstasy), GHB, or LSD
The risks of not knowing the source of the drugs they take
Drinking – if they are going to have a drink, they should never walk away from that drink or put it down even for a few moments
The benefit of staying in commercial areas that are respectable, fully lit, and close to home
Never going anywhere alone or without their phone
Don't assume your son or daughter knows what to do in a dangerous situation. Peer pressure can be a very big problem. Give them solutions to problems that could arise. What if they were at a party and didn't want to drink? What excuses could they use? If they need help getting home late at night, who should they call?
Why Substance Abuse Happens to College Students
College students are at risk for drug and alcohol use for a couple of reasons. First, they are newly independent, and they want to discover who they are without having a parent watching what they are doing. Second, they will likely feel a high level of stress and pressure: to keep up their grades, to manage their finances, to maintain scholarships, to fit in with their friends.
Some students use benzos to help manage anxiety. Others turn to ADHD medications to help them focus and get more done.
Alcohol is a depressant, which may help to reduce anxiety and alleviate some of the social awkwardness they might feel.
Talk to your son or daughter about the reasons students use and how often this leads to long-term addiction and dependence.
Talk about some ways to alleviate social pressure and other stresses without turning to substances. This may include staying organized, giving themselves some structure, getting enough sleep, eating a healthy diet, avoiding parties or events in places or with people that have a reputation for excessive use of drugs and alcohol.
Even if your son or daughter doesn't want to talk about these things now and insists they would never use drugs, this information is vital. They may be in a situation where they have to make a choice. In that moment of time, with the pressure on, they need to have information to use or steps to take to protect themselves. If you don't provide it, they may not know what their options are.
We Are Here to Help
If your son or daughter is using drugs or alcohol on or off-campus, now is the time to get them help. Our comprehensive addiction treatment program at The Ranch at Dove Tree offers the support they need.