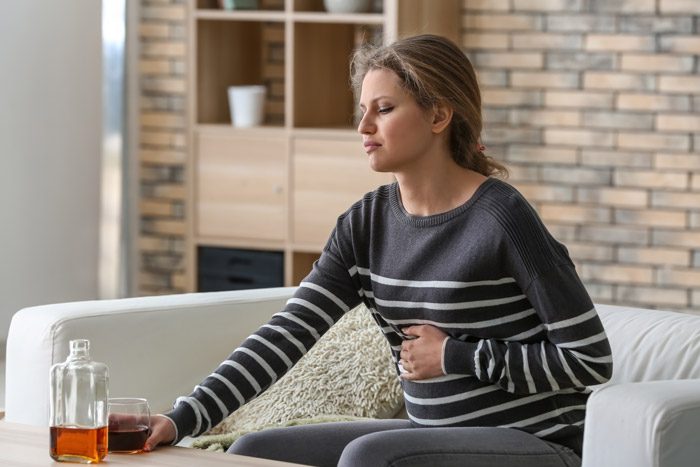 By Sandy Baker
For women who have a substance abuse problem, pregnancy can be an overwhelming experience. You may know the dangers of using drugs or drinking alcohol while pregnant, but you may also be unsure how to stop. What can you do?
Breaking Barriers – Why Women Don't Get Help
Someone who is pregnant and addicted faces a number of key challenges. For those who have a chemical dependency, it's not as simple as just deciding not to use drugs or alcohol again. Your body craves it, and withdrawal symptoms can be hard to overcome on your own. Additionally, in some situations of long-term use, suddenly stopping the use of drugs or alcohol can be life-threatening for both the mother and the unborn child.
As the National Institute on Drug Abuse notes, substance use while pregnant creates numerous and severe health consequences for the child—including sleep problems, poor feeding, birth defects, premature birth, and sudden infant death syndrome. Yet, the same organization shows that up to 5 percent of pregnant women still use some type of addictive substance.
Whether they cannot or will not, women who are pregnant often have to manage the perceived consequences of getting in to see a doctor. For example, they may feel as though they will be placed in jail for their use. Others worry they will lose the child to Child Protective Services after birth. State and local laws play a role here, but there is help available to you.
Improving Your Chances of Long-Term Recovery
No matter what your circumstances, pregnancy can be the wake-up call to help you to finally stop using. Some women are able to abstain from using drugs and alcohol during pregnancy but revert back to doing so after giving birth. However, if you combine your abstinence along with drug and alcohol treatment, you'll improve your chances of long-term recovery well after your child is born.
Taking the First Step
For most women, the first step is to admit the problem. Recognize that you cannot stop using alone without putting your child in danger. At the same time, rationalize the need to get medical care for yourself and for your child. It's time to consider enrolling in a detox program.
A drug or alcohol detox program offers several key benefits to pregnant mothers with addiction. Their primary goal is to help you to safely stop using. This is done in a medically controlled environment. You'll have a physician and licensed nurses available to you during the process to manage the withdrawal symptoms and any risks to your child.
In most cases, you will need to begin getting help for your unborn child through your doctor. Your detox center can't provide those services, but they can help you to stop using. That's the key first step, but it's not the only thing to do.
Beginning Intense Treatment
During your pregnancy, you'll face plenty of highly stressful events and triggers that can cause you to begin using again. With the help of your trained team of counselors, it may be possible to help you avoid many of these risk factors.
Additionally, working with your counseling team, you'll be able to remain clean and improve your chances of being able to provide the care your child needs. By proving to yourself that you can remain substance-free, you may be able to avoid potential legal problems as well.
It Sounds Easy, But It's the Challenge of Your Life
Drug and alcohol abuse are life-changing. There's no simple cure or quick fix, but that doesn't mean there isn't help available to you. Though it seems challenging initially, many women have been successful at getting through addiction while pregnant.