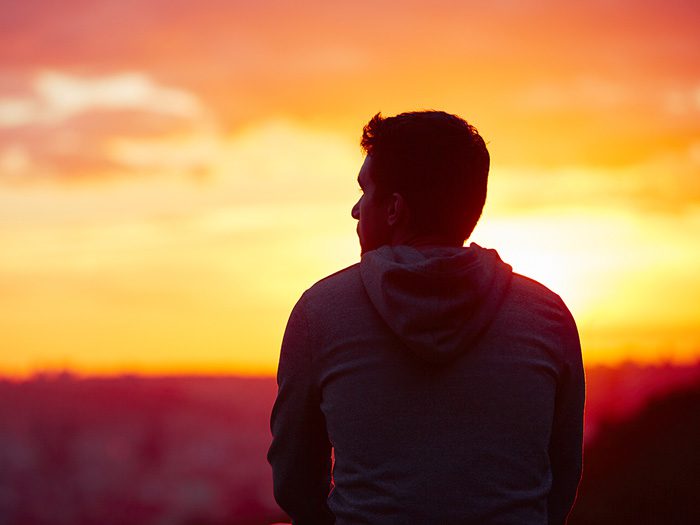 By Sandy Baker
Is it good to be sober?
The answer to that question seems easy enough to someone not battling addiction. For those who face this daily challenge, it seems "easier" to just drown away the world's troubles. Every person struggling with alcohol or drug addiction needs a go-to list. This list outlines why it is so important and valuable to get and stay sober. Only you can create that list – it defines what's so valuable to you that it is worth the hard work and effort to put down the drink and to walk away from the drugs.
What's on Your List of Reasons?
Write down a list of your reasons to get sober. This information can ultimately give you the help you need in your most vulnerable state. Ask yourself what matters to you most. Define what it means to you to be sober – does it mean a job, family, and friends? Does it mean that you are working towards and achieving goals? No matter what your thoughts are right now about getting and staying sober, take a moment to recognize the good things about it. If you need a bit of help, consider these reasons.
#1: Being Healthy Feels Good
Getting and staying sober can be a catalyst to help you to change other areas of your life, including your overall physical health. Just getting sober does not automatically lead to health, but it can give you the ability to eat better, sleep better, and get more exercise. That, ultimately, leads to a healthier version of yourself. And, you feel it.
#2: It Creates Positive Self-Esteem
When you are sober, you know it. You feel it. That helps to create a more positive view of the world, and creates a boost to your self-esteem. When you are using, you may feel worthless and not good to anyone. That changes when you get sober. To regain your self-esteem, you need to get sober.
#3: You Want to Stop the Pain
Addiction is painful.The cravings and the body aches can be powerful reasons to keep using – after all, it seems to take those pains away. However, when you are sober, and you've gone through detox, you'll feel even less pain. More so, once you work through detox, the pain doesn't come back. That's a big reason to get and stay sober for many men and women. It hurts too much to use again.
#4: It's Less Expensive
There's an incredible financial toll of using drugs and alcohol. The cost of recovery can be high, but it is less expensive than keeping up a daily habit of alcohol and drugs. Those funds can go towards buying healthy food, providing shelter for you and your family, and meeting other obligations. How much do you spend on drugs and alcohol? What could those funds go towards otherwise?
#5: It Lets You Be the Parent You Want to Be
The impact of drug and alcohol addiction on families is significant. Even if you believe you can maintain a good relationship with your child and ensure he or she is safe, you can do a much better job when you turn to a professional and get sober. When you are sober, you can make better decisions for your family. You are able to be the best version of yourself possible. And, you are working to instill good habits in your loved one as well. For many people, being a good parent is the best reason for being sober.
#6: You Can Stop Feeling Embarrassed
Even those who use drugs and alcohol on an extensive level will find themselves battling embarrassment on a routine basis. From falling down stairs to explaining why you stole money from a friend, all of those awkward, painful moments are wiped away once you get sober. You no longer need to make excuses for yourself. You no longer need to feel overwhelmed with what you did or did not do. And, you can feel more confident about the decisions you make.
#7: You Enjoy Little Things Again
A person addicted to drugs and alcohol has only one thing on his or her mind. That's because the chemicals within these substances change the brain's structure, forcing it to focus on getting more drugs or alcohol. All you can think about is that addiction. When you break free from this, you suddenly can experience life again. This includes everything from the way the sun feels on your skin to the sound of your child laughing. What little things are you missing throughout the day? Take a closer look.
#8: Relationships with Family and Friends
Family and friends are the easiest people to hurt when you are struggling with addiction. Those who stood by you and remain loyal to you, even when you were at your worst, are perhaps the most important people to keep in your life. If you need another reason to get sober, think about what you owe to them and about all of the hard work they did to help you to get to this point. Do you want to thank them in a meaningful way? If so, work hard to stay sober.
#9: Freedom Is at Your Doorstep
One of the key reasons to transform your life through getting sober is as simple as this: You finally gain the freedom to be who you wish to be and do what you desire. Imagine what you could do if you did not have to think about drugs and alcohol. Many people find that this not only brings them freedom in their actions, thoughts, and decisions, but also a higher level of inner peace.
#10: You're Worth It
It's that simple. You are worth it. You are worth it to yourself, your family, your friends, and to any superior being you believe in. You are worth the hard work recovery takes.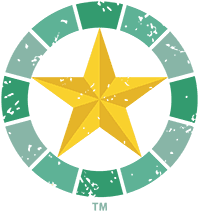 Sources:
Trends & Statistics. National Institute on Drug Abuse.
Recovery and Recovery Support. SAMHSA.