Whether you are researching addiction treatment options for yourself or someone you love, you are sure to find exactly what you need at our substance abuse treatment near Odessa.
Since 2002, The Ranch at Dove Tree has been offering clients world-class care where they can begin to heal and start their journey toward lifelong recovery. The Ranch at Dove Tree's campus is set upon 15 acres of pure Texas landscape, providing a safe and nurturing environment for you or your loved one.
We offer a traditional residential program for adults who are dealing with substance use issues and co-occurring disorders. At The Ranch at Dove Tree, we are pleased to provide several levels of care. These options include detoxification services (detox), a partial care program, an intensive outpatient program (IOP), and a transitional living program. Within each of these treatment tiers, you will always find individualized programming.
At our substance abuse treatment near Odessa, we specialize in alcohol and drug addiction with co-occurring issues.
Some of these common issues include depression, anxiety, eating disorders and trauma. Treatment plans are customized for each client, in order to meet the unique needs of individuals.
The Ranch at Dove Tree is privately owned and operated and we have taken special care with every detail of your treatment experience. Not only will you find gold standard treatment services that will help you reach your recovery goals, but you will also find an environment in which your health and well-being are paramount. We are pleased to offer a treatment center with outstanding amenities, including private, quiet therapeutic rooms and offices, as well as a gym, volleyball and basketball courts, a chapel, outdoor fire pits, and acres of natural areas that can be enjoyed in peace.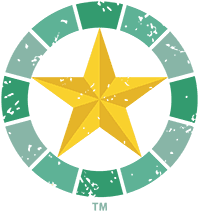 To find out more about Dove Tree's substance abuse treatment near Odessa, call and speak with someone today at
800.218.6727
. We look forward to helping you begin your journey to a life of freedom and peace. Call today!