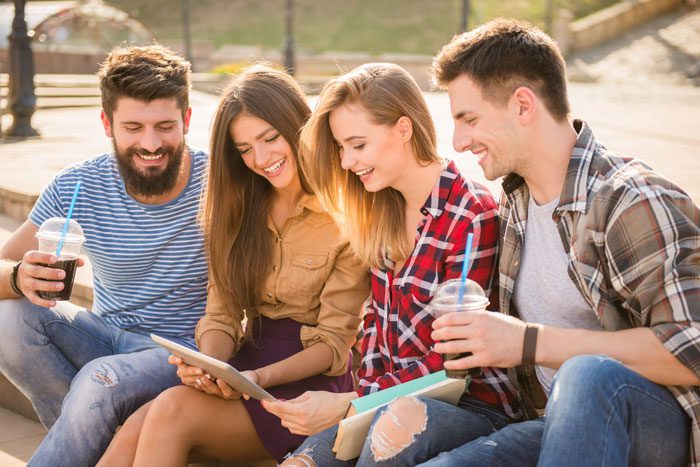 By Sandy Baker
College students remain one of the biggest at-risk groups for the development of drug and alcohol addiction.
The atmosphere, the availability, and the overall lifestyle contribute to the high likelihood that individuals will use alcohol or drugs. Not every college student becomes addicted, but those that do often require a specialized treatment program. A collegiate residential drug abuse program can provide the type of treatment necessary for a lasting recovery.
The Growth of College Drug and Alcohol Abuse in College-Age Adults
The U.S. National Institutes of Health shares some insight into what happens on college campuses. In a report from 2016, it found:
Heavy alcohol use is higher in college students than in those of the same age who do not go to college. About 32% reported binge drinking in the previous two weeks as college students, but only 28% of non-college students were doing the same.
Marijuana use has increased across the board, with nearly 8% of college-age students stating they had used the drug.
About 2% report they had misused Ritalin in a college setting and nearly 10% admitted misusing Adderall.
Another clear statistic of the risk comes from the Substance Abuse and Mental Health Services Administration. It says in 2017, 5.3 million college-aged young adults needed some type of treatment for the abuse of drugs or alcohol. Across the board, this accounts for one person in every six people within this age group.
The Problems Do Not Stop There
Many times, individuals who become addicted in college struggle to stop using. The atmosphere and the changes in their lives that lead to access and use are unlikely to change. Rather, temptation and little supervision encourage use. Peer pressure is a key cause. And, this type of temptation and risk will continue throughout their four years in college.
How Can a Collegiate Residential Drug Program Help?
A collegiate residential drug abuse program can provide a lifeline for those students forced to choose between getting an education and getting the help they need. Many college-aged individuals do not need a full 24-hour, intensive inpatient program to begin their recovery journey.
At The Ranch at Dove Tree, here's a look at how our residential program works:
Individuals will qualify if they do not need an initial 24-hour monitoring program to prevent relapse.
These individuals can enter into the partial care program level.
The student gets 30 to 60 days of residential or partial care program.
A full year of structured support is designed for the individual.
Transitional living solutions are available as well.
The goal of the program is to address the substance use and any behavioral health issues the individual has. This is done by addressing the simple fact that addiction is a disease. We provide tools and resources to create an opportunity for long-term recovery. We also focus on ensuring basic wellness practices in all areas of the student's life. And, we also work on pro-social identity development to ensure and address values and goals.
The collegiate program is a bit different. It is a program designed to be six weeks long. There is a component of residential and partial care treatment provided. After this, each individual will work through a four-tier system. The goal is to reduce the amount of structure present as they go. Students learn a great deal including how to have a healthy family life, reintegration of life skills, and the commitment to service, in a 30-day program afterward.
Get Help Now
If your loved one could be abusing drugs or alcohol, you must act quickly. The sooner treatment is made available, the easier it will be for a college student to get back to school and continue on his or her future path.
Individuals who are struggling with drug and alcohol addiction at this age may not be willing to admit it. Yet, these programs can help to foster not just a clean lifestyle, but also the ability to get back to creating a career path.