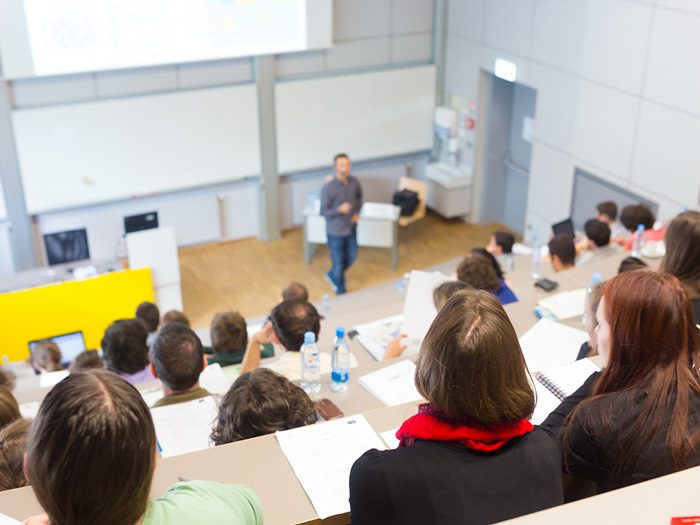 By Cristina Utti MFA, MA
Now more than ever, more adolescents are entering treatment centers for substance abuse. In an article published by the Journal of Substance Abuse Treatment, collegiate recovery communities (CRCs) are becoming more common due to heavy substance abuse on campus across the nation. It is especially difficult for college students to resist temptation when substance abuse is used in social situations, eventually turning college into less of a recovery-ready environment. To aid students in recovery, communities are formed to help struggling students achieve abstinence while simultaneously collecting information about drug treatment.
This particular group of adolescents at a university is not at all typical, and that is taken into consideration in the surveys and data collected.
The CRC helps students with drug and alcohol abuse along with those who have eating disorders, and maintains an extremely low rate of in-semester relapse. These students have relatively high GPAs and most have supportive families, which may make it slightly easier to detox and eventually stay clean. The CRC also allowed students to live off campus, which meant that they could choose to be in drug-free environments. Those on campus were likely surrounded by drug use, but were then closer to school and the on-site 12 step program. Religion or spirituality and the 12- step program typically go together, and many of the students attended regularly. On top of nearly daily meetings, the adolescents involved in the CRC had to attend weekly seminars that provided information, support, and a recovery community to the struggling students. Here, optional surveys were given to attendees and they collected information not only on the history of their addiction and treatments, but on family life, personal information, and relationships. The information collected by these surveys aids in determining demographics and improving treatment. They found that most of the men in recovery are white males who are religious and who have a long history of substance abuse. And, through this, readers become aware of how effective these collegiate programs are, and how the benefit those involved.
In addition to helping students through addiction, the CRC supports students with their on and off campus decisions.
They help the young men and women in class scheduling, financial aid, and staying sober outside of college. They believe that it is detrimental for students to not get an education, but that it will also harm their future to use drugs while in college, even though the college community as a whole seems to encourage it. It seems hopeful that, in the future, these CRC programs will become more abundant in colleges, as it is unfair for students to have to choose between a clean life and an education. CRCs helping to encourage the dissociation of collegiate education and harmful addiction, as all too often, they go hand-in-hand.
Are you concerned about a friend or loved ones drinking or drug use? Contact the Ranch at Dove Tree today at 800.218.6727.
Reference:
H. Harrington Cleveland, Kitty S. Harris, Amanda K. Baker, Richard Herbert, Lukas R. Dean.
"Characteristics of a collegiate recovery community: Maintaining recovery in an abstinence-hostile environment. Journal of Substance Abuse Treatment 33 (2007) 13-23