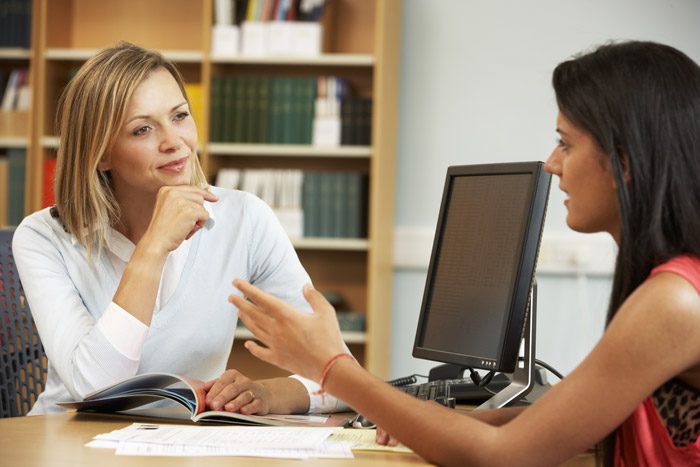 By Sandy Baker
It's time to head back to school after drug and alcohol addiction treatment. Treatment has been an incredible experience, and you are excited to create a new path forward. At the same time, you're worried about balancing school, college life, and your friends. Re-entering college or any form of higher education after receiving residential addiction treatment is complex but most certainly possible.
Remember – You Have Ample Help from Our Team
One of the most important things to know about getting back to school is that The Ranch At Dove Tree will be there to support and guide you. We will help you find sober living arrangements and local recovery support as well as help prepare you emotionally and mentally for the experience. Let us be a part of your return to college.
Consider Sober Living Arrangements on Campus
Heading back to school means preparing to be around alcohol and drugs again. It's estimated that 28 percent of students binge drink on college campuses. More so, over 11 percent misuse prescription drugs, according to the National Institute on Drug Abuse. That does not mean you need to be exposed to this.
Many colleges offer sober living arrangements–dorms or other living areas dedicated to students who will not drink or use drugs. For example, Texas Tech University offers recovery-living dorms dedicated to students in recovery. The University of Texas has several dorms across its campuses in the state that also offer recovery support.
By utilizing these locations, you reduce at least some of the risk you are facing. You know that the people you live with are working towards the same goals. Both of the above schools, and many others, also offer social events and programs to support you through recovery. Support groups provide connections with people on campus you can turn to when things get difficult.
Know the Requirements and Limitations on Going Back to School
Each of the universities, colleges, and other higher education options in Texas is a bit different from the next. Here are a few topics you may need to clarify with your school before going back.
Leave of Absence
Schools have different rules about taking a leave of absence. Most of the time, they do not have to maintain your admission or allow you to remain in scholarship programs while you are away. However, many schools will offer some leniency when your health is on the line. The key is to keep the lines of communication open.
One example is the University of Texas's policy, which allows students to take no more than two semesters off for a leave of absence (as a grad student). Students need to request this in advance, and it must be approved. For bachelor's programs, students may have a bit more leniency.
Tuition Policies
Most of the time, if the semester is already under way, schools have limited willingness to offer a tuition break for students who cannot keep those courses. However, many schools will offer financial support or even some break in tuition costs while you get treatment. Talk to a campus counselor or health care provider; they may be willing to advocate for you as you negotiate your leave of absence.
After-Crisis Support
Check whether your school has an after-crisis support program. Not all schools offer these, but many do at least offer professional counseling on campus. Such a program may provide a mentor you can talk to when times get tough. It may also connect you with a peer who can help you get back to college life after going through addiction recovery. After-crisis support can help you communicate with instructors, connect to tutoring services, and gain insight on the school's policies for situations like your own.
Getting Back to Classes – How to Start Again
When you step back into school after completing our drug and alcohol treatment program, you will find yourself in a much better place emotionally and physically. However, you still have a lot of work to do. Getting caught up on classwork and missed time may mean:
Talking to your professors (hopefully you've reached out to them in advance to get any support available)
Finding tutors and academic support services to help you catch up on missing lectures and notes
Find friends in your classes who may be able to share insight and assignment guidance
Also, note that you'll need support for stress. Going back to school means embracing stress without having to turn to a substance to control it. Find healthy stress relief options such as exercise, new friends, and sober-living activities.
You Are a Different Person Now
You've gone through a big change. After drug and alcohol addiction treatment, you may need to think about where you are going and make some changes. Re-evaluate your major if you no longer feel it is your best choice. Let your new life experiences shed some light on your future goals. Work with your academic counselor to learn what your options are.
Residential drug and alcohol treatment in Lubbock, TX, is the best first step you can take right now. If you are using drugs and alcohol, put college on hold. Get the care you need. Then, re-enter ready and poised to succeed. We can help you.